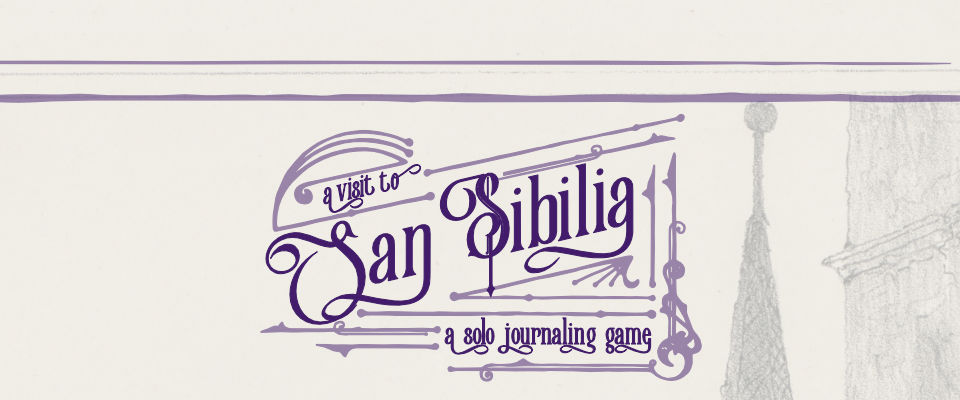 A Visit To San Sibilia
A few weeks back I got a nice surprise: A Visit to San Sibilia was played in a episode of Friends at the Table.
I've collecting all actual plays of the game, and I thought I could share them here, so people can see all the awesome ways the game has been played. There's podcasts, twitter threads, blog posts & video streams, so there's bound to be a format you like!
Buy the game in print at FloatingChair.club, Ratti Incantati
Twitter thread play through. Cybil Hykke, a lonely engineer came to San Sibilia by chance. Lovely read!
Podcast. Starts at about 20 minutes. What's cool is how they played the game as a mini-game within a larger campaign. Another nice detail is that is with a GM and a player, instead of a solo game, which works pretty well.
Twitter thread play through. Make sure to follow the Instadeath Survivors Support Group on Twitter if you like solo rpg actual plays. They've done a ton of cool games.
Tumblr blog. Following the travels of a character created for a Wanderhome game to San Sibili. All entries were published in a Dracula Daily inspired realtime format.
Blog post. An account of the Brooding Cartographer and her time in the city. Great stuff, loved the ending.
Blog post. Augustus Guinn visits San Sibilia following the writings of a mysterious man named 'von Emmingen'. Another great ending.
Youtube. Edited playthrough. Lovely one!
Blog post. Actual play & review. A nice twist at the end of the stay of the intrepid cartographer. People keep nailing the endings on their playthroughs.
Comment on itch. A melancholy poet comes to town. Will inspiration finally come to them?
Blog post. Actual Play & Review.
Blog post. A lonely poet going by the name of Nemo. Emmy helped me out greatly by play testing the game for me. Be sure to check out the rest of their blog as well!
If you have played the game, I'd love to hear about your character and their story!
Get A Visit To San Sibilia